The 26th Annual Symposium was titled The Cancer Metabolism Connection and was held on January 30th and 31st 2019 on Campus at UTSouthwestern Medical Center. A stunning 172 people registered for this Annual Symposium, breaking last year's attendance record.
16 invited speakers gave a wide ranging series of talks inclduing highlights such as 'How I do tracer exams in the opertaing room' by Kemp Kernstine, MD, PhD, to 'The future of hyperpolarization techniques' by Jan-Hendrik Ardenkjær-Larsen, PhD.
After the success of last year's first poster competition another 22 posters competeted for the prestigious Student & Postdoc Awards. We like to take the time to congratulate the winners: Eul Hyun Suh and Gaurav Sharma, PhD, as well as the runner-ups: Shruthy Suresh and Vivek Tiwari, PhD.
In addition, we would like to thank the hard-working organizing team as well as our sponsors.
Target Audience
This Symposium is intended for physicians, scientists and students with an interest in the expanding field of cancer metabolism.
Purpose and Content
Abnormal metabolism is a hallmark of cancer. Despite decades of study, our understanding of cancer metabolism is remarkably incomplete. New and evolving concepts in oncometabolites, metabolic reprogramming, fluctuations in energetic fuel sources, and metabolic heterogeneity may become additional hallmarks. Given the resurgent interest in cancer and its interactions with metabolism, a review of the field is timely. In this Symposium, recent discoveries in many facets of cancer metabolism will be presented by internationally-recognized experts. Basic approaches to simulating and quantifying cancer metabolism will be reviewed. New methods for imaging cancer metabolism in human patients will be presented, including a demonstration of sample preparation and operation of hyperpolarized 13C MRI set-up. This Symposium was organized in collaboration with the Simmons Comprehensive Cancer Center and it is supported by the National Institute of Health - National Institute of Biomedical Imaging and Bioengineering (NIH-NIBIB: EB015908) and by UT Southwestern.
Educational Objectives
In-depth understanding of cancer metabolism will be highly beneficial to the diagnosis and treatment of cancer. Upon completion of the Symposium, attendees should be able to:
Describe the available analytical methods for measuring carbon metabolism in a tumor
Describe the fundamental principles and applications of hyperpolarized 13C MRI
Understand the correlation between abnormal metabolism and cancer
Explain the current advancements of metabolic imaging in cancer by hyperpolarized 13C MRI.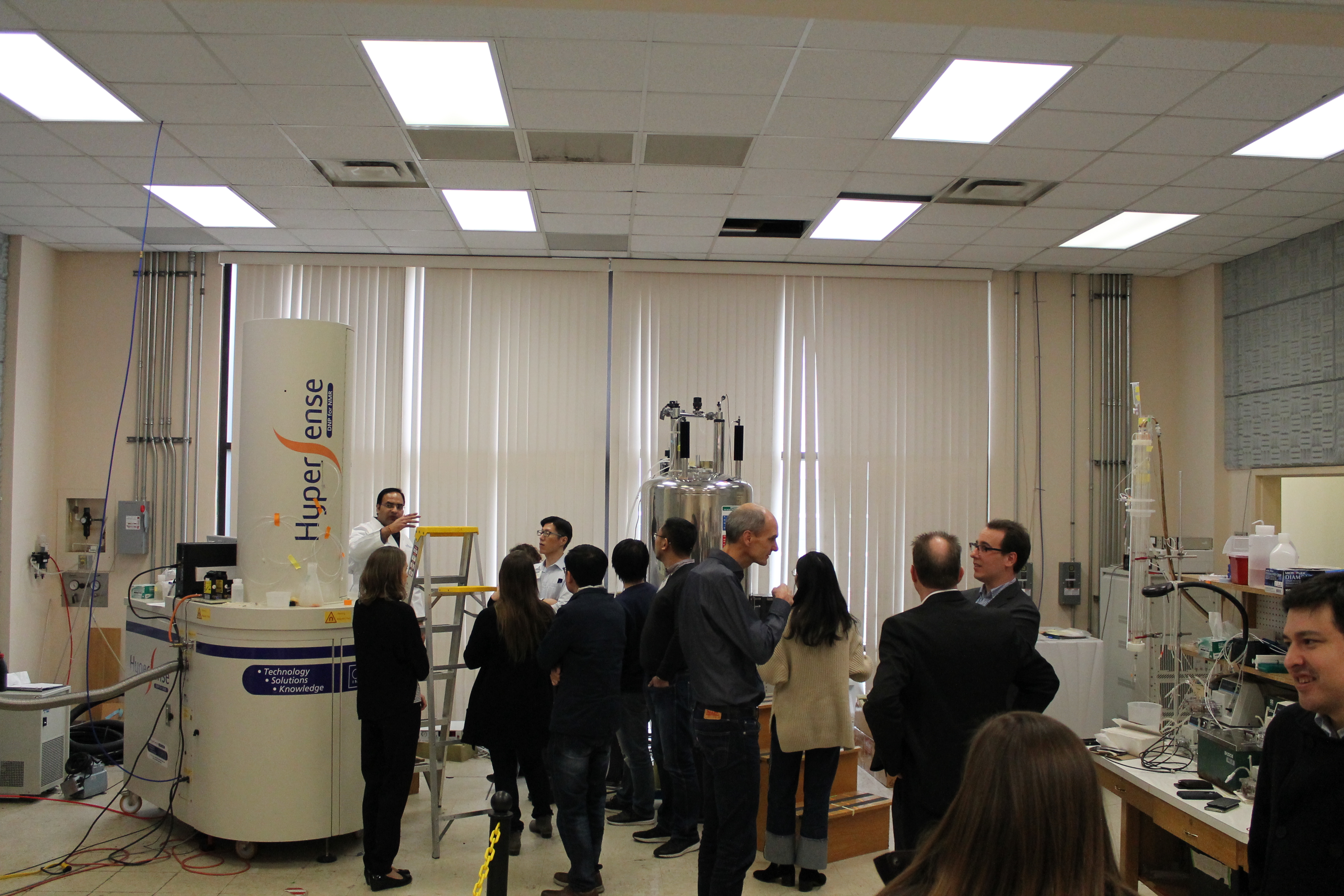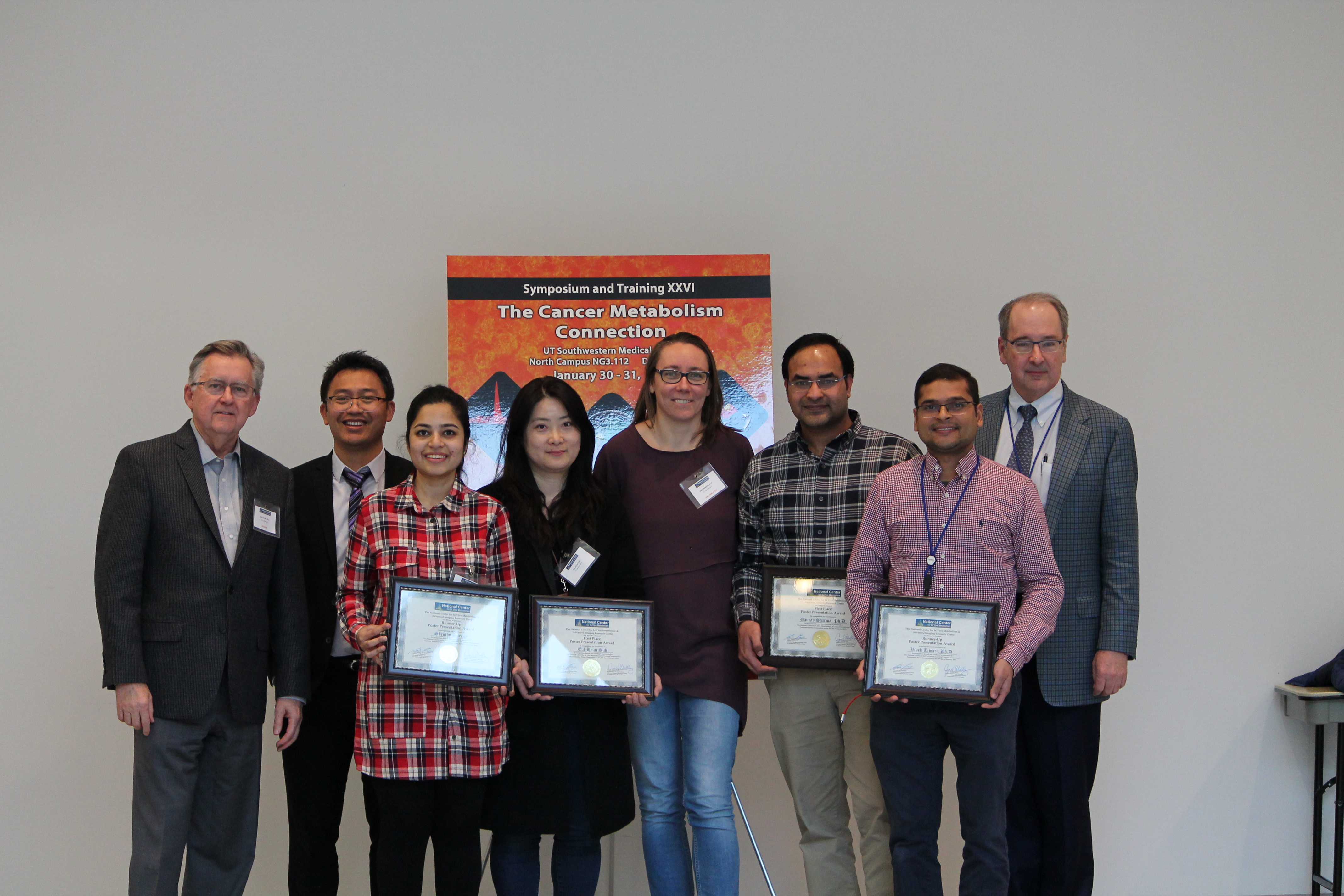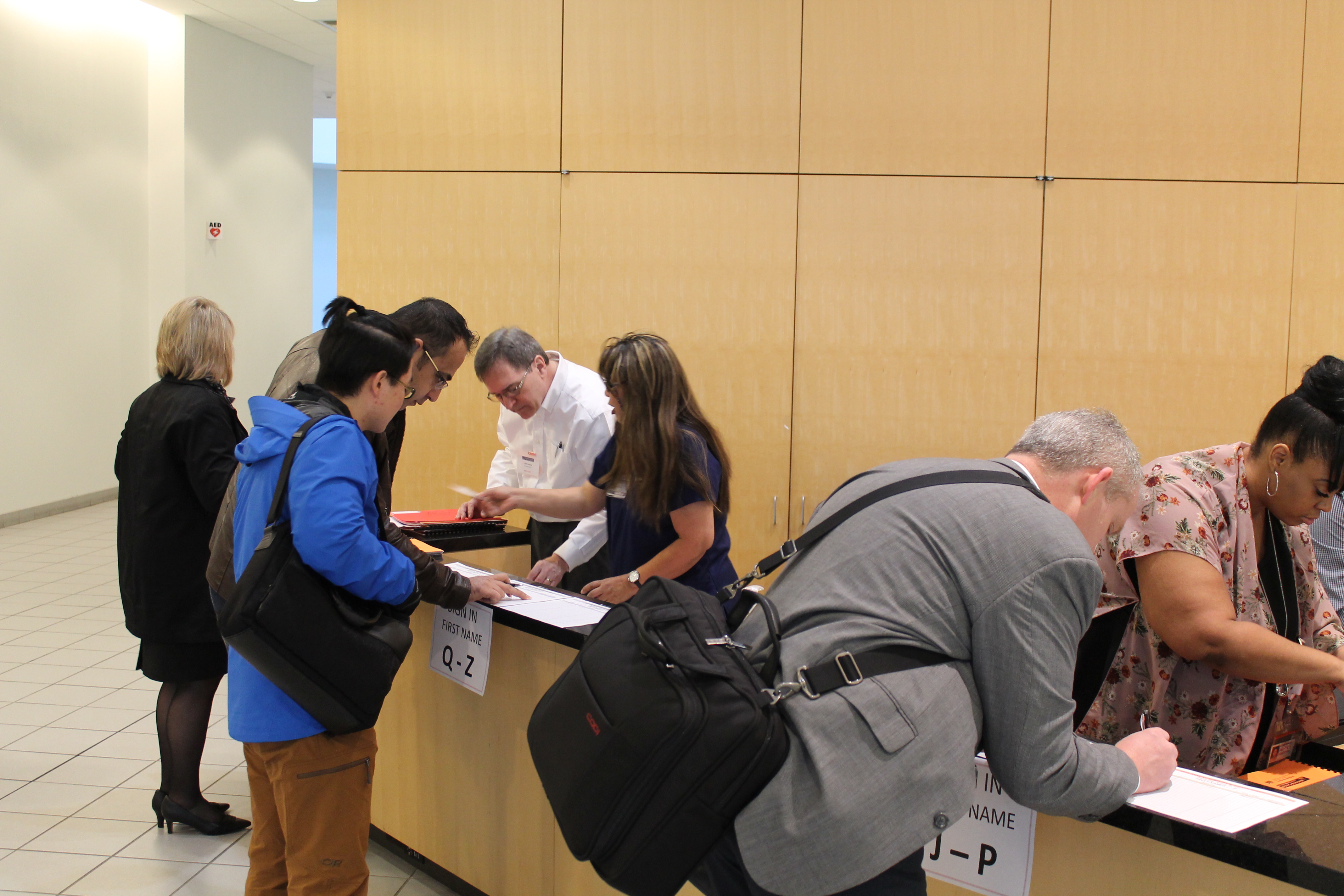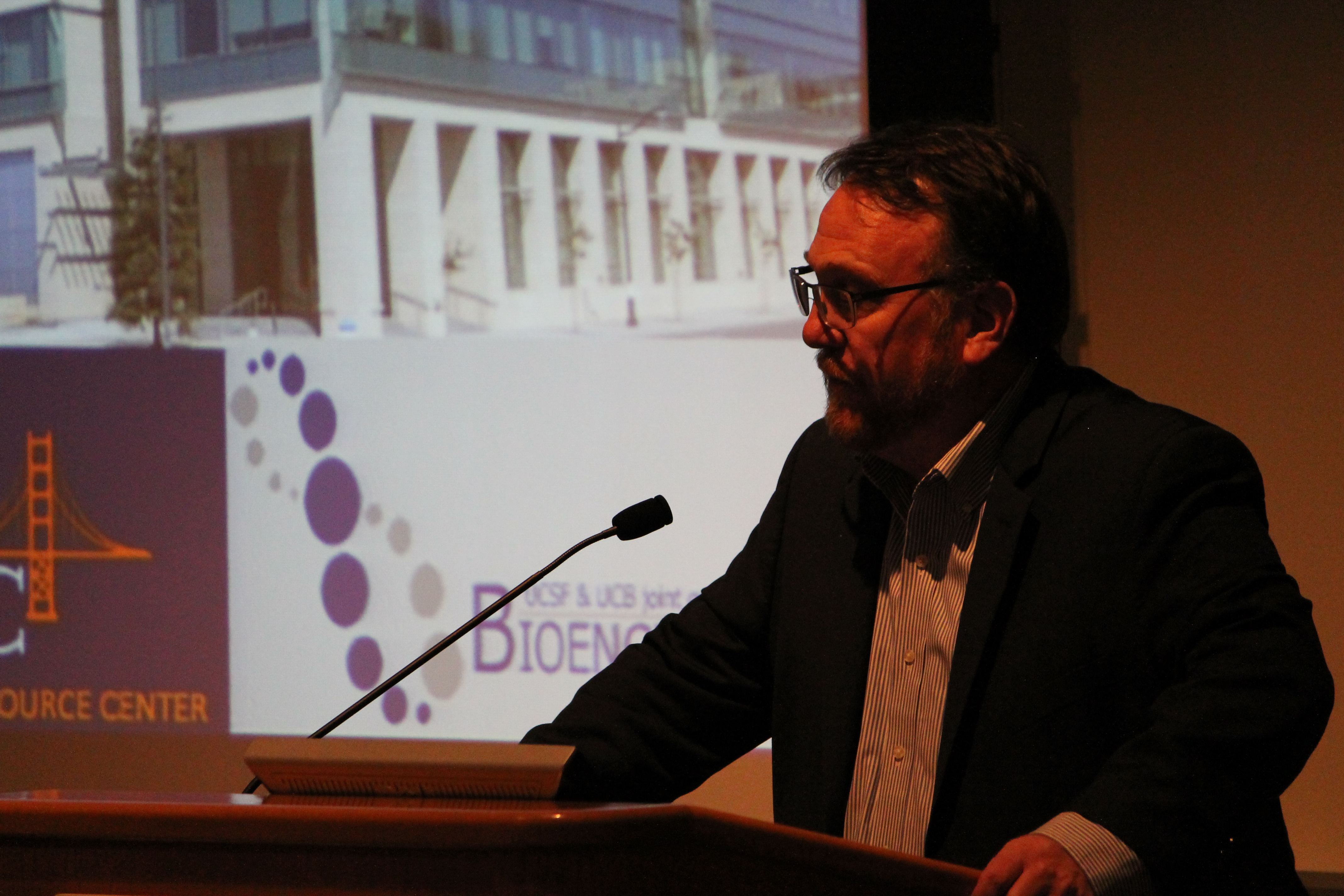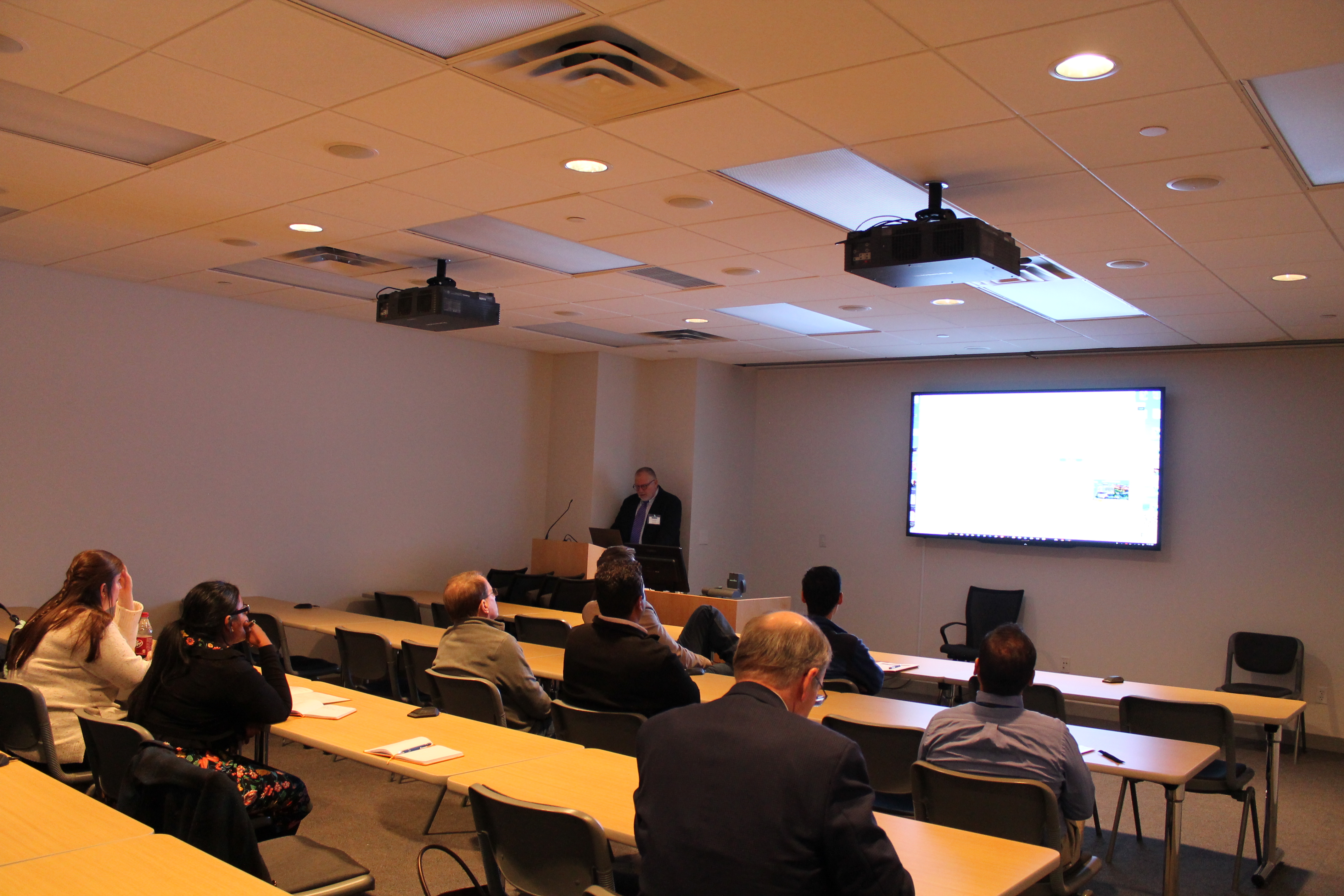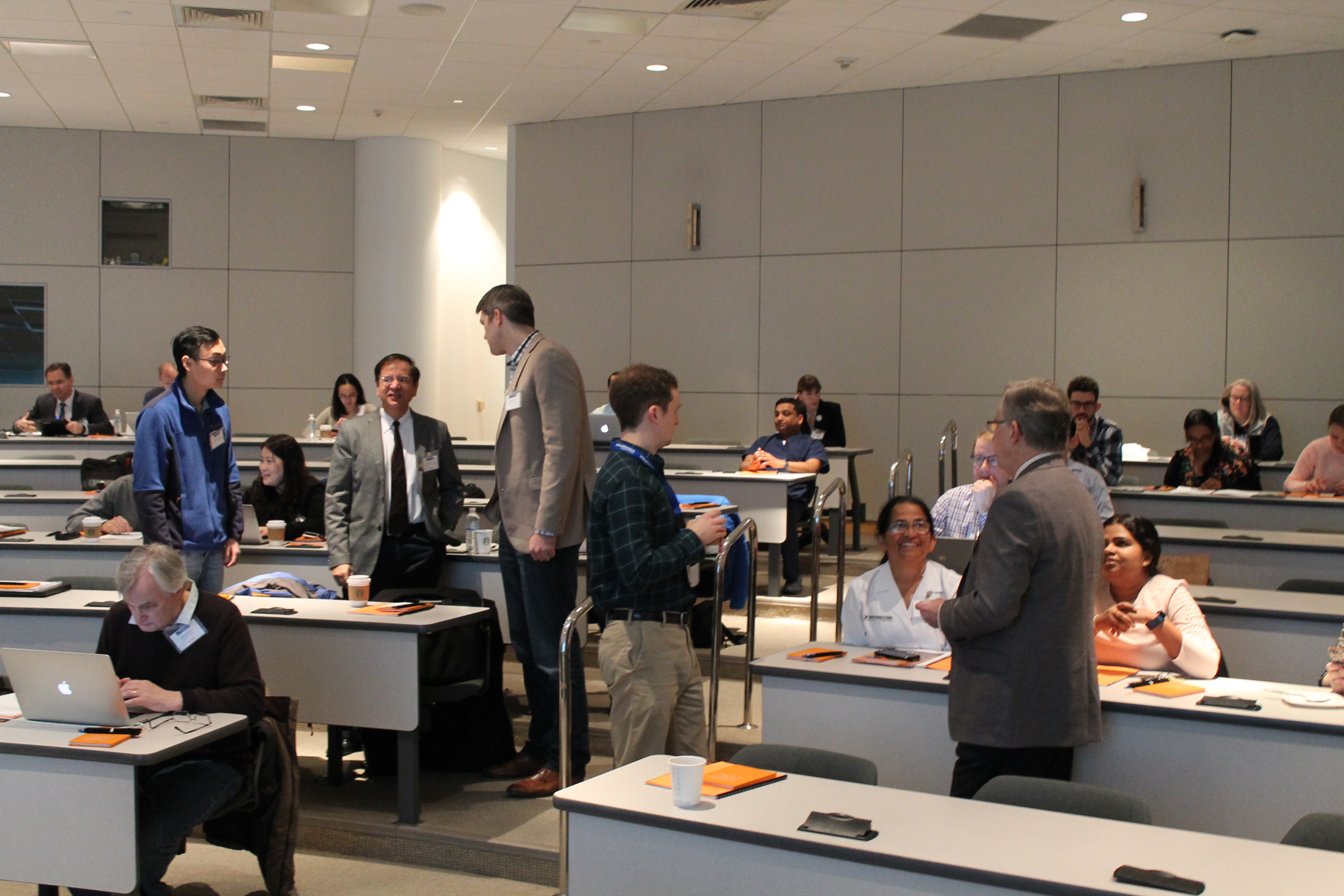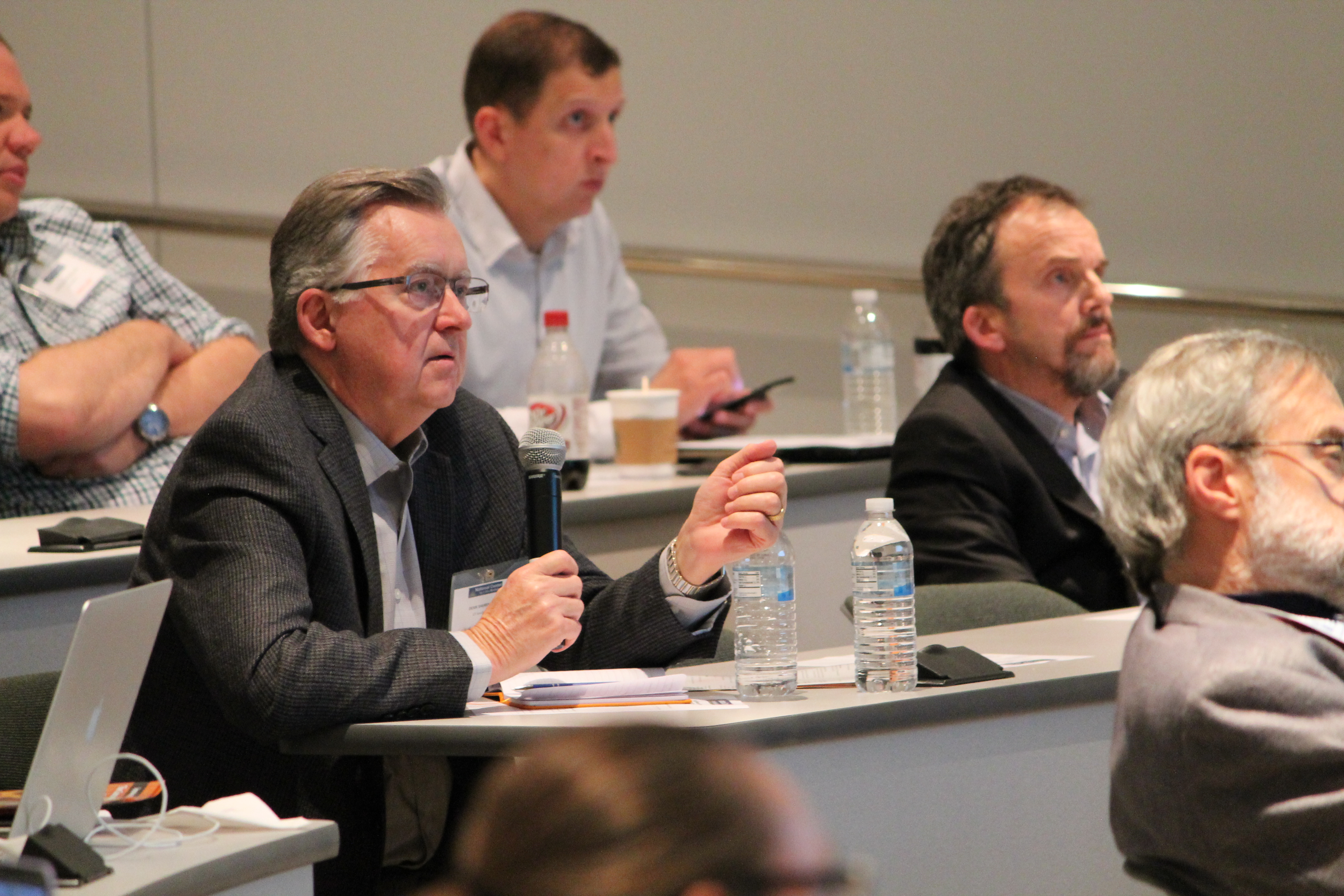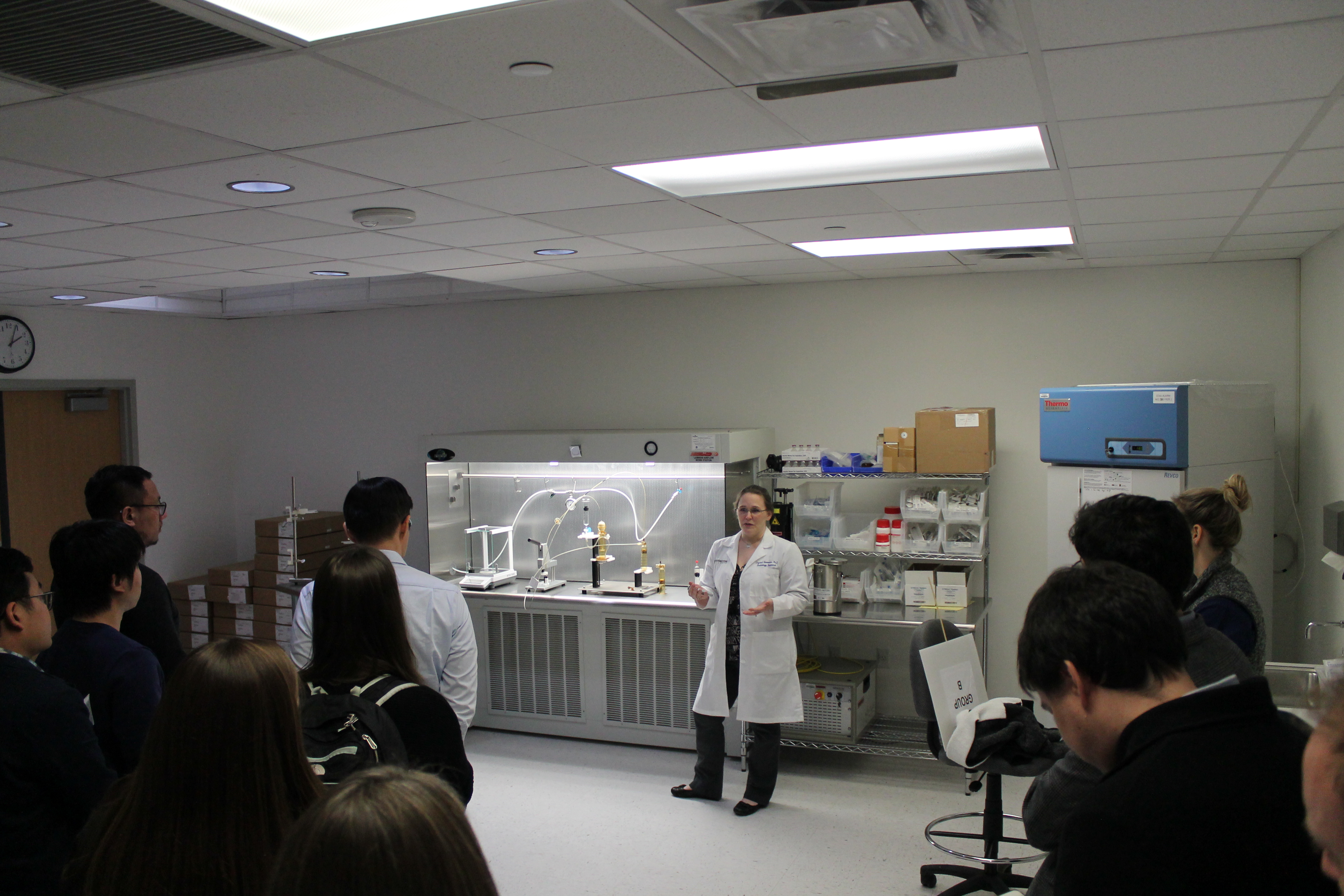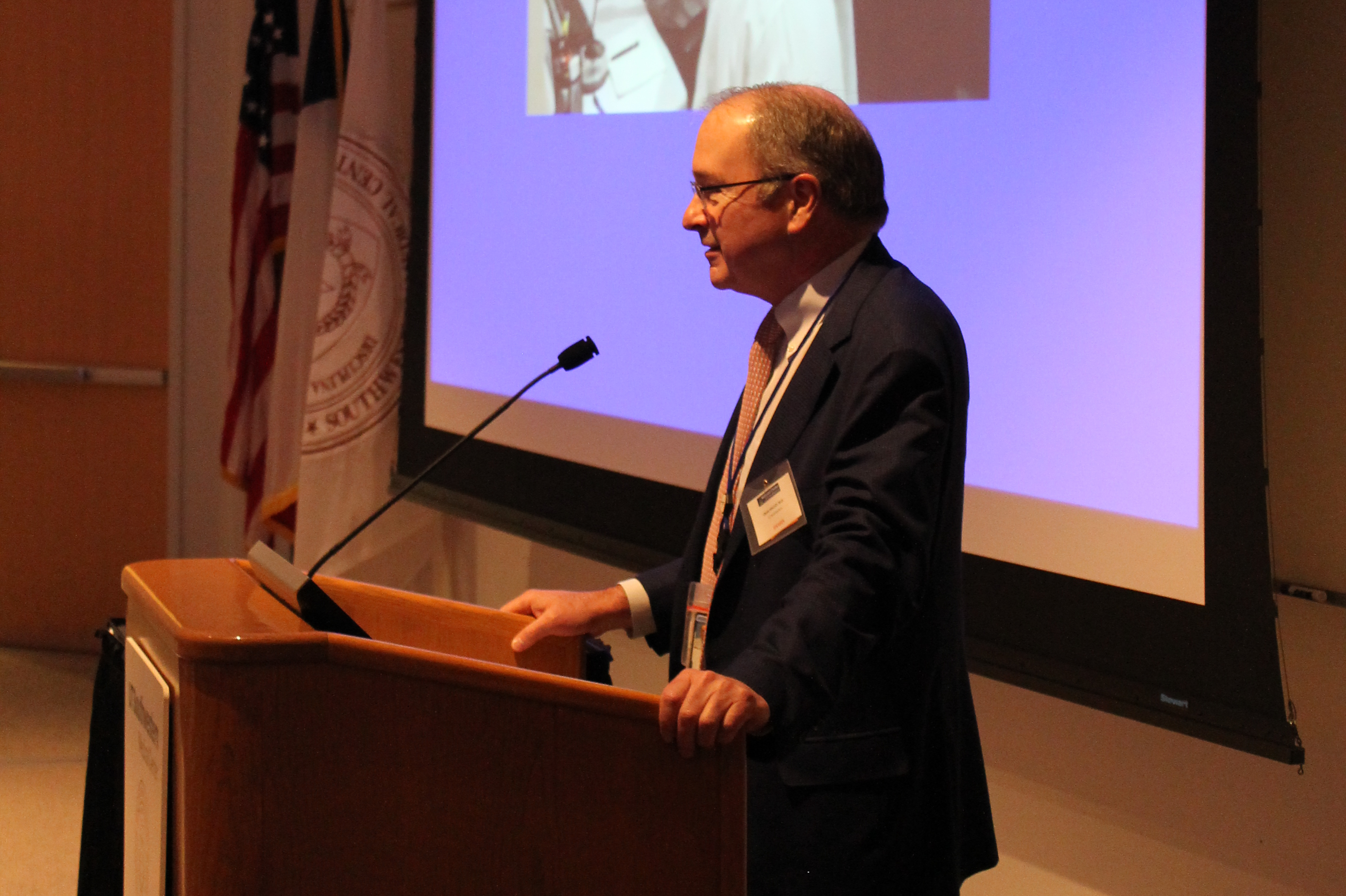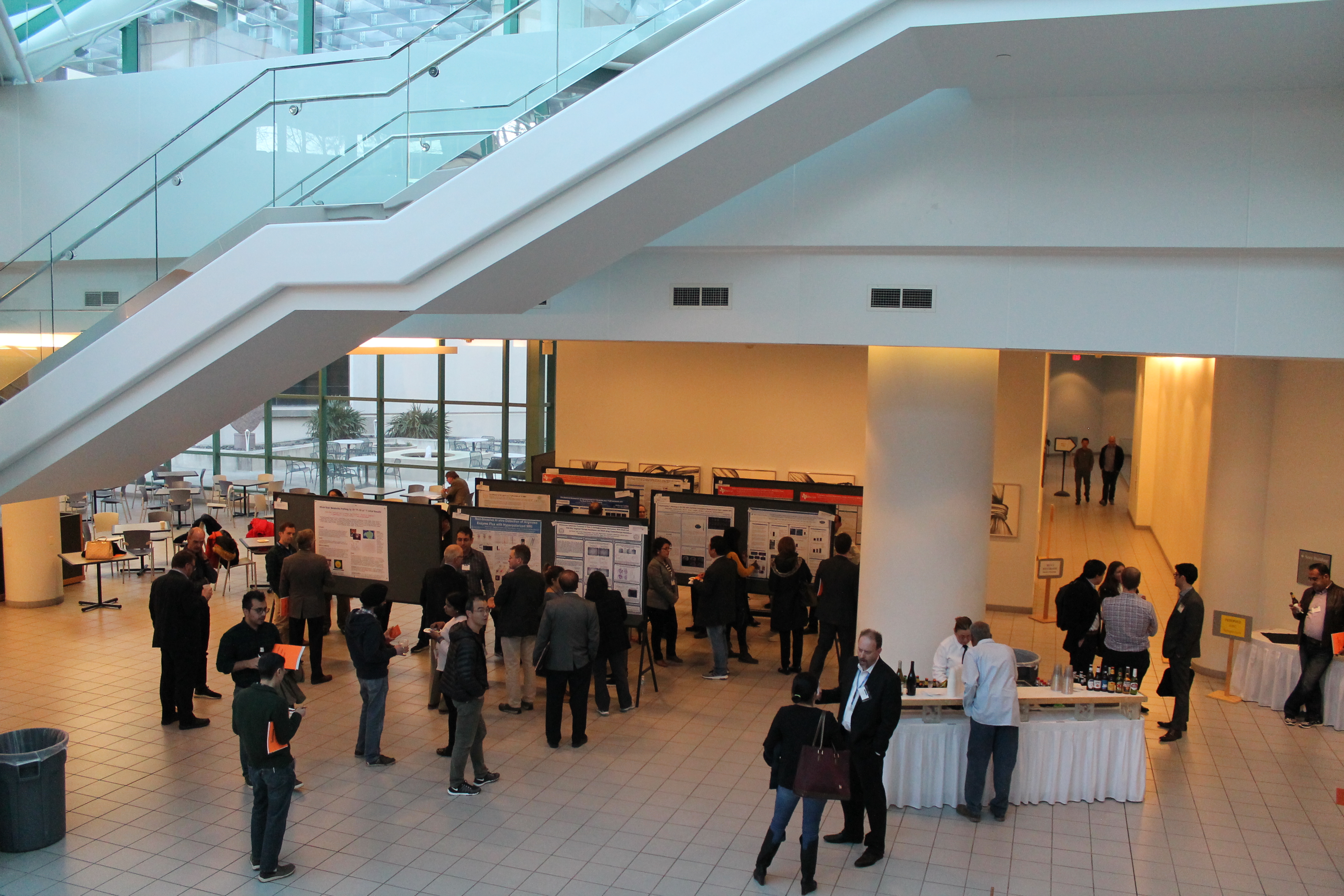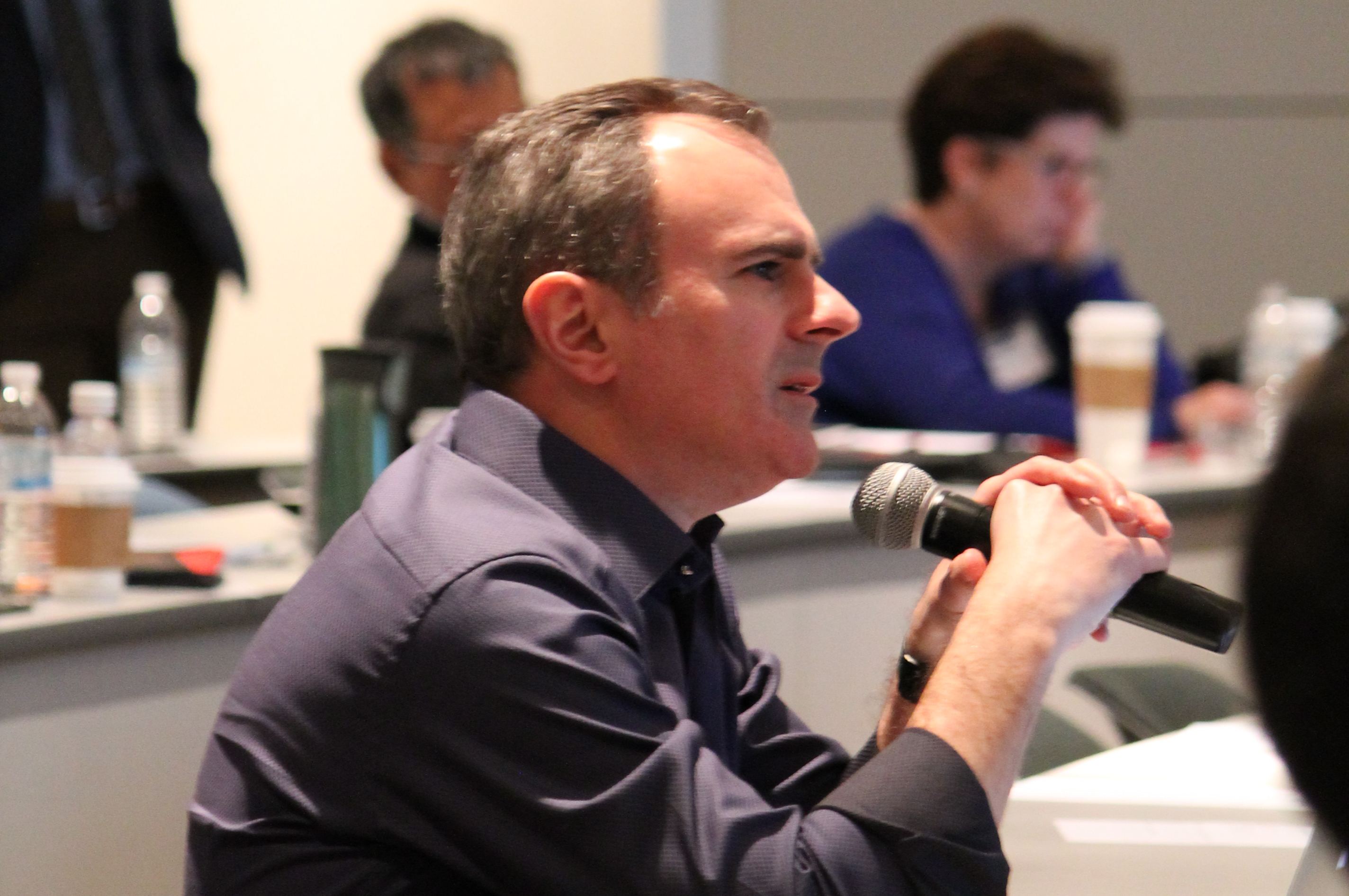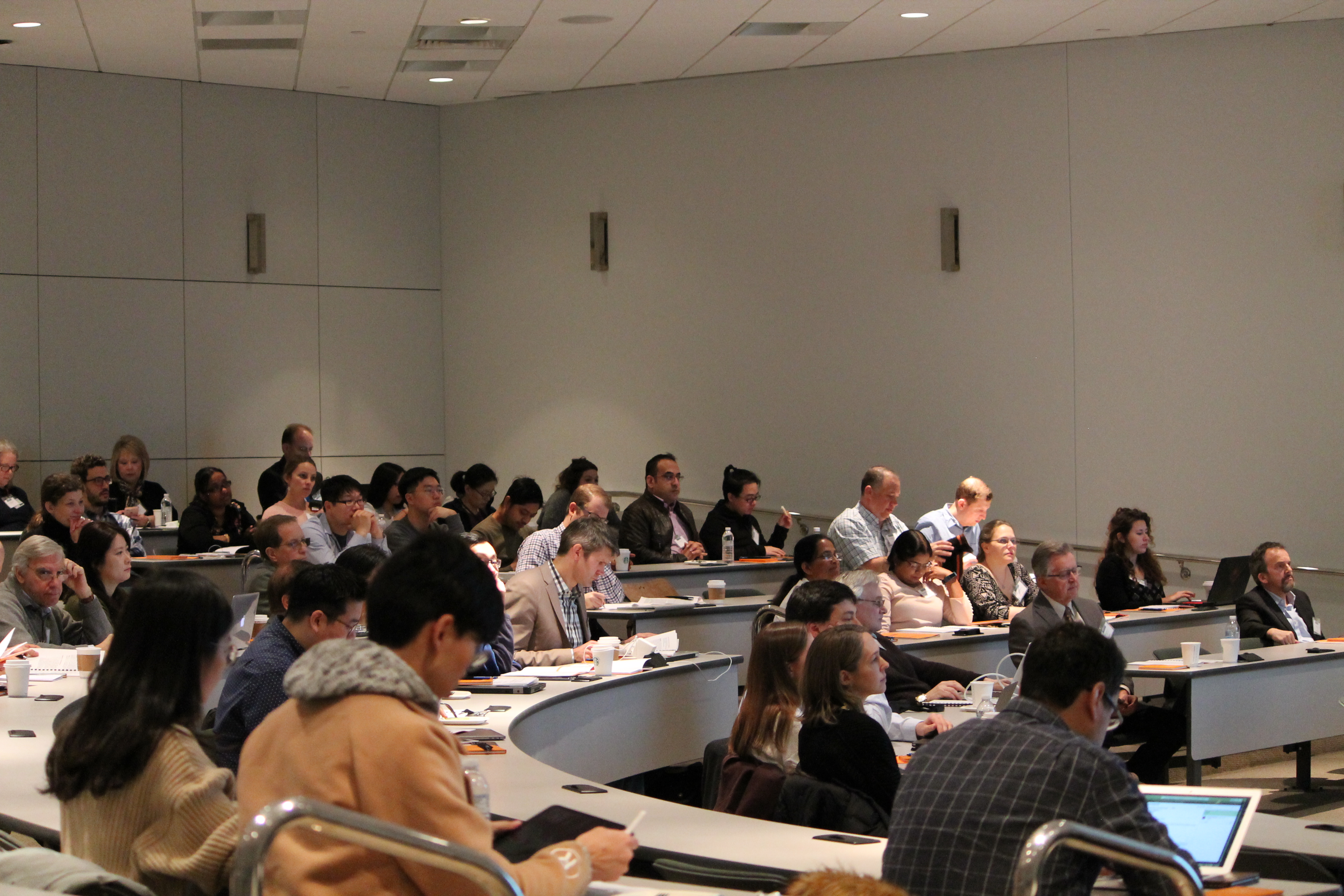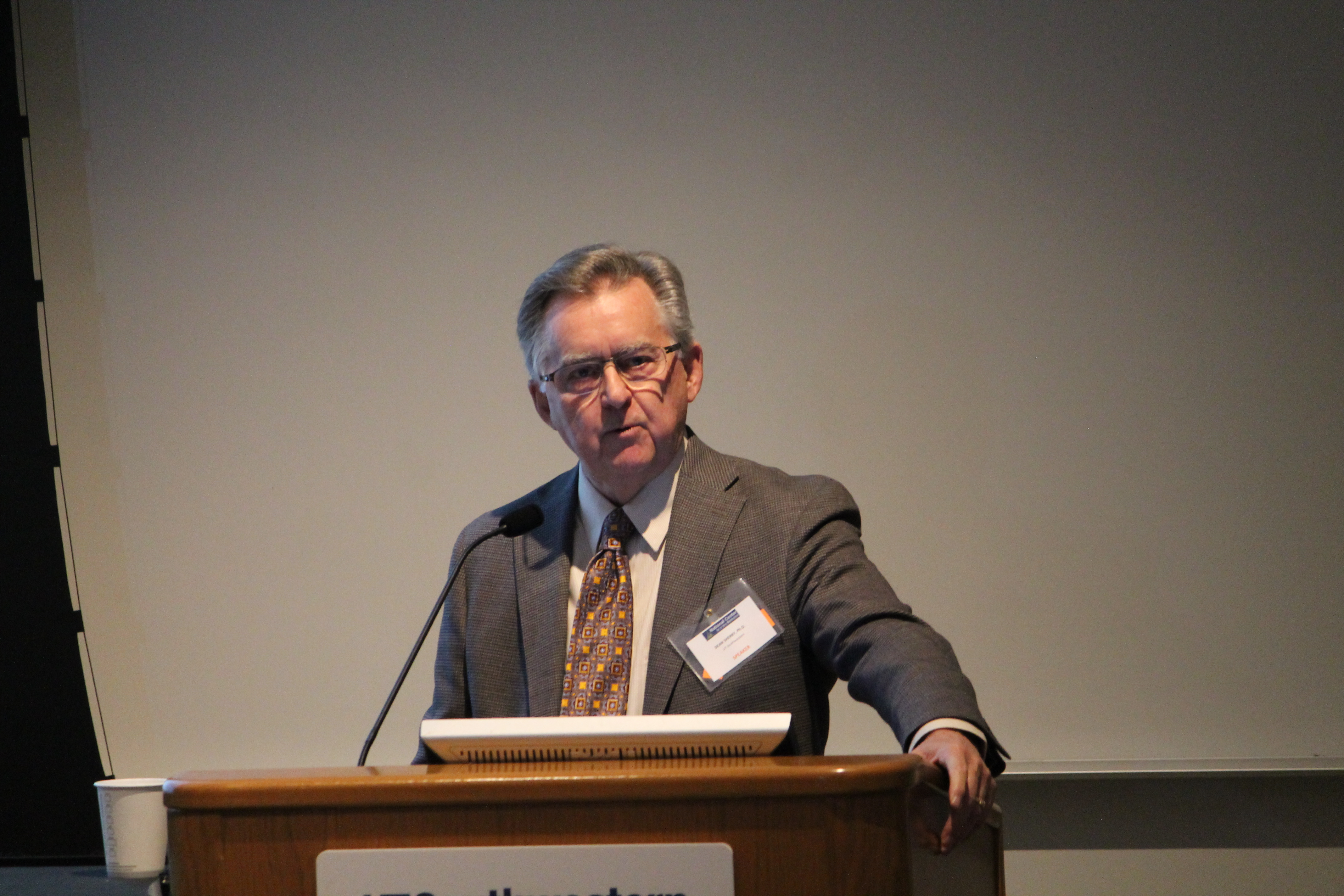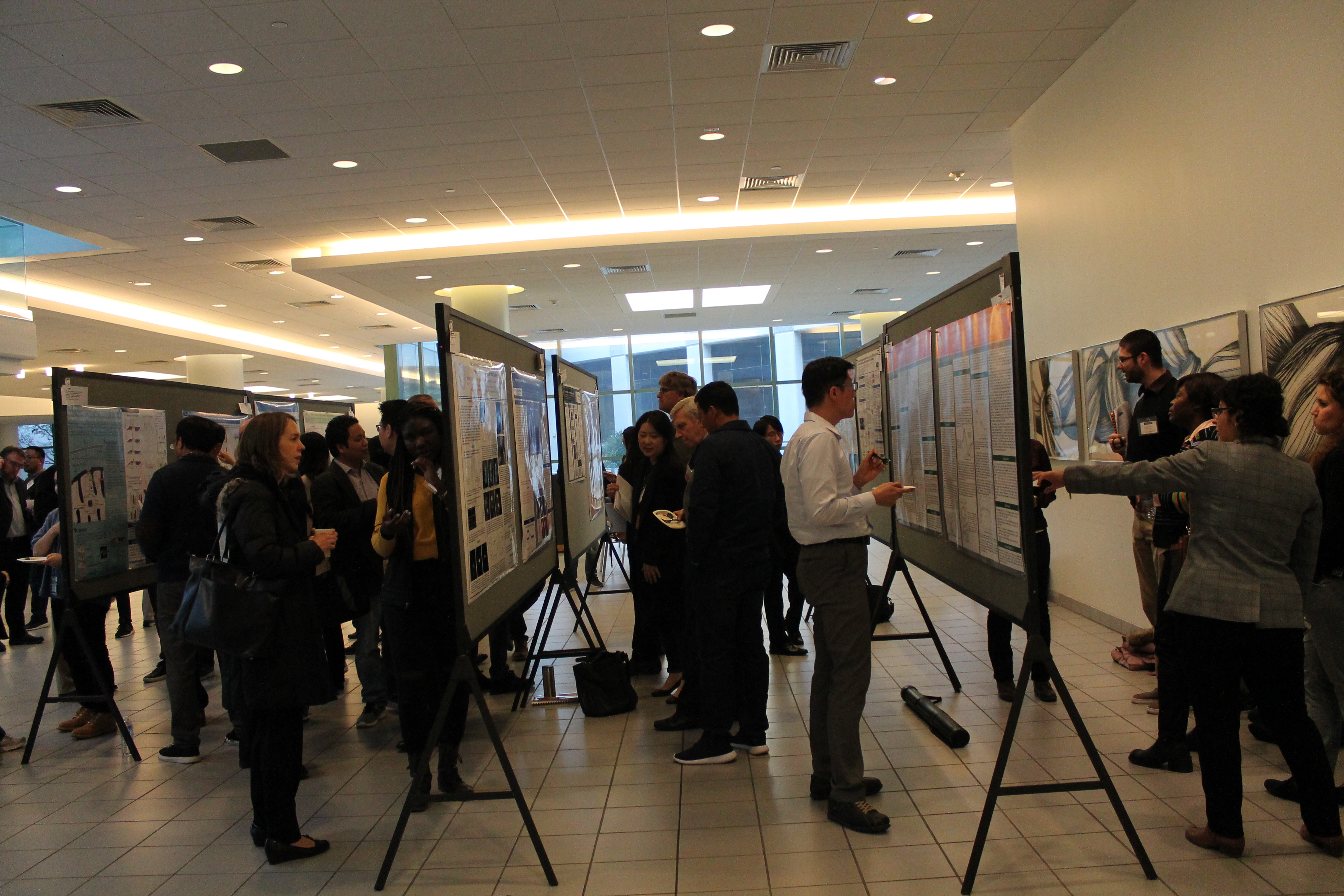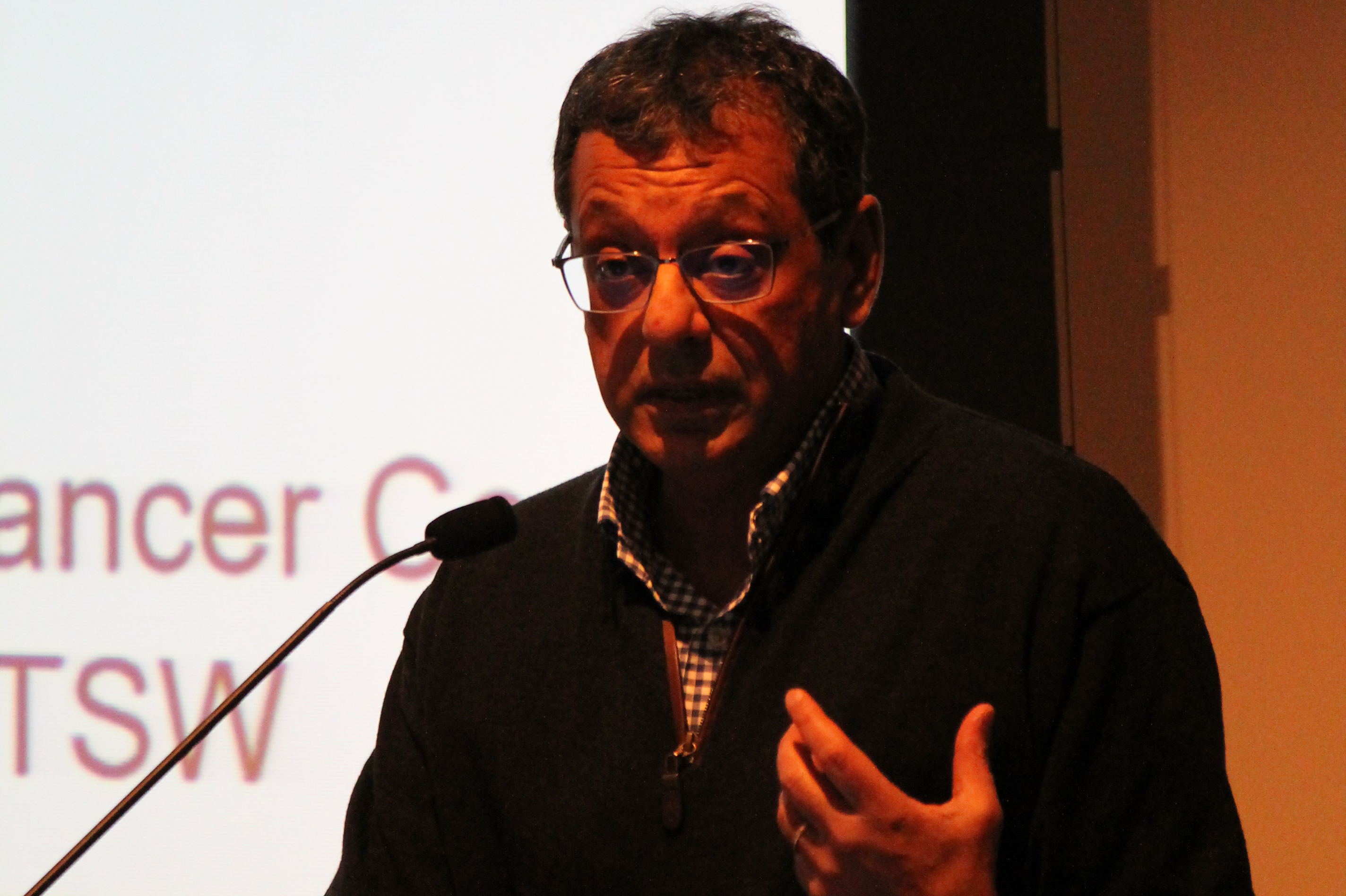 ×
Wednesday, January 30, 2019
Time
Title
Speaker
7:30 am
Breakfast & Registration
How to Measure Central Carbon Metabolism in a Tumor
Morning Sesssion 1

Moderator: Elizabeth Maher, M.D.,Ph.D
UT Southwestern Medical Center
8:30 am
What is the Metabolic Problem in Cancer?
Dean Sherry, Ph.D.
UT Southwestern Medical Center
9:00 am
MS vs NMR vs HP vs PET: How to choose
Charlie Khemtong, Ph.D.
UT Southwestern Medical Center
9:30 am
How I Do Tracer Exams in the Operating Room
Kemp Kernstine M.D., Ph.D.
UT Southwestern Medical Center
10:00 am
Break
Morning Sesssion 2
Moderator: Vlad Zaha, M.D.,Ph.D.
UT Southwestern Medical Center
10:30 am
Data Analysis by NMR spectroscopy
Craig Malloy, M.D.
UT Southwestern Medical Center
11:00 am
Data Analysis (not only) by Mass Spectrometry
Andrew Lane, Ph.D.
University of Kentucky
11:30 am
Dynamic Nuclear Polarization
Corneluis von Morze, Ph.D.
Washington University
12:00 pm
Lunch at NG3 Atrium
Facility Tour and Demos
1:15 pm
Convene in NG, Tour Group Assignments
1:30pm to 2:45 pm
Design and Analysis of 13C Tracer Experiments: tcaCALC & tcaSIM
Jeffry Alger, Ph.D.


1:30pm
2:15pm
Clincal HP MR: SIPR & SPINlab,
Mock Injection
Group A
Group B
Crystal Harisson, Ph.D.
Thomas Hever, BS
Lucy Christie, BSN,RN
Salvador Pena, BS


1:30pm
2:15pm
Preclinical HP: HyperSense, Small Animal MRI, Analytical NMR
Group B
Group A
Alexander Funk, Ph.D.
Gaurav Sharma, Ph.D.
Afternoon Session
Moderator: Melanie Cobb, PhD
UT Southwestern Medical Center
3:00 pm
Glucose and Amino Acid Metabolism in Cancer
Jason Locasale, Ph.D.
Duke University
3:45 pm
Imaging Cancer Metabolism
Daniel Vigneron, Ph.D.
UC San Francisco
4:30 pm to 6:30 pm
Reception, Poster Presentation & Competition
Thursday, January 31, 2018
Time
Title
Speaker
7:30 am
Breakfast & Registration
8:25 am
Welcoming Remarks by AIRC Center Director
Anke Henning, Ph.D
UT Southwestern Medical Center
Morning Sesssion 1
Moderator: John Minna, M.D.
UT Southwestern Medical Center
8:30 am
Metabolic Transitions in Cancer: Lessons from Viral Infection
Heather Christofk, Ph.D.
UC Los Angeles
9:15 am
Insights into GBM from Metabolism
Robert Bachoo, M.D., Ph.D.
UT Southwestern Medical Center
10:00 am
Break
Morning Sesssion 2
Moderator: Ivan Pedrosa, MD
UT Southwestern Medical Center
10:30 am
Metabolism in Prostate Cancer Clinical Needs
Vikas Kundra, M.D., Ph.D.
UT MD Anderson Cancer Center
11:15 am
Acetyl-CoA Metabolism and teh Response to Dietary Fructose
Kathryn Wellen, Ph.D.
University of Pennsylvania
12:00 pm
Lunch
Afternoon Sesssion 1
Moderator: Lloyd Lumata, Ph.D.
UT Dallas
1:00 pm
The Future of Hyperpolarization Technology
Jan Henrik Ardenkær-Larsen, Ph.D.
Technical University of Denmark
1:45 pm
Cancer Diagnosis and Therapeutic Response
Kevin Brindle, DPhil
University of Cambridge
2:30 pm
Break
Afternoon Sesssion 2
Moderator: Carlos Arteaga, M.D.
UT Southwestern Medical Center
3:00 pm
Profiling Cancer Metabolism at the Omic Scale: A Last Resort or the Next Frontier?
Gary J. Patti, Ph.D.
Washington University
3:45 pm
Clinical Translation of Metabolomics
Ralph Deberardinis, M.D., Ph.D.
UT Southwestern Medical Center
4:30 pm
Poster Award, Discussion and Adjourn
Craig Malloy, MD
UT Southwestern Medical Center